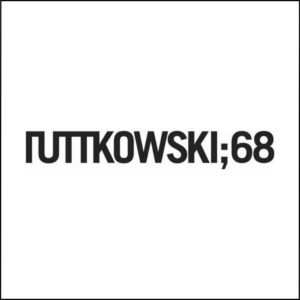 Ruttkowski;68, founded in 2010 by Nils Müller, is a Cologne- and Paris-based art gallery.
The gallery concentrates on a broad range of practices within contemporary art, including painting, time-based media art, sculpture and installation, whilst following a non-hierarchical approach towards several scenes and artistic backgrounds.
By representing both emerging and established artists rooted in fine arts, fashion, pop culture and youth movements, Ruttkowski;68 manages to create an ever-evolving link between the high and the low. Named after Sven Ruttkowski, a DJ and nightlife impresario who was prematurely struck down whilst deejaying in the year of the galleries' establishment, Ruttkowski;68 resided its first few years in the former apartment of its eponym in Bismarckstraße 68.
The tireless effort of the gallery led to already two spatial expansions within its short period of existence. After taking over an adjacent commercial space in Bismarckstraße, Ruttkowski;68 can today be found in a former industrial building in Cologne's emerging Ehrenfeld district.
The initial location of the gallery remains as a project room under the name of Pop;68, offering space to curatorial projects and experimental solo exhibitions of emerging artists and young creatives.
Besides publishing exhibition catalogues, Ruttkowski;68 regularly engages with curatorial projects such as the overarching exhibition series Mixed Pickles, ensuring the visibility of the artists represented by the gallery as well as once again underlining its stance in between disciplines.
Ruttkowski;68 constantly participates in art fairs, including Art Cologne, Dallas Art Fair and COFA Contemporary.