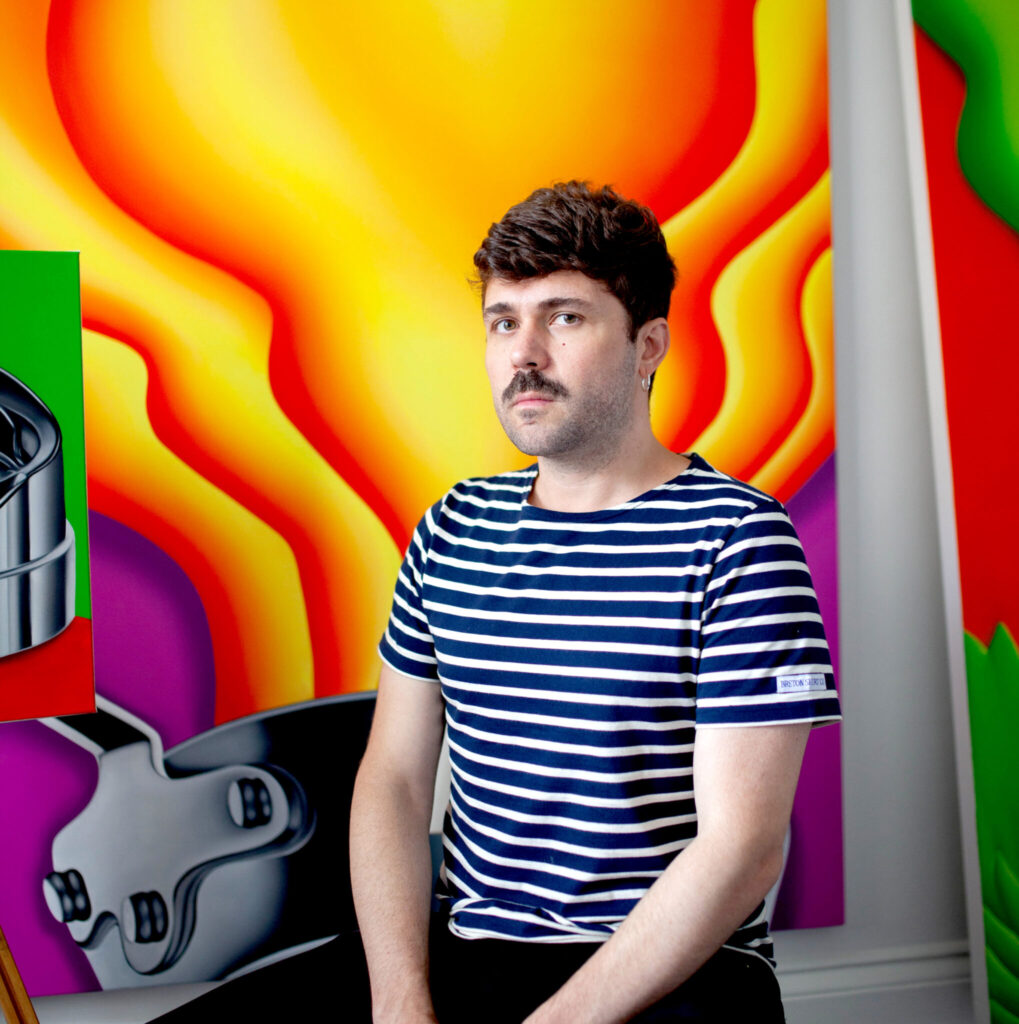 Rafa Silvares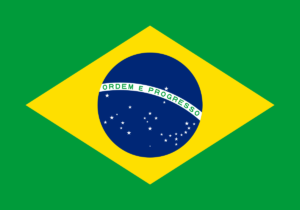 Rafa Silvares (b. 1984 in Santos, BR) lives and works between London and Berlin. He earned degrees in Fine Arts from Fundação Armando Alvares Penteado, São Paulo, and in Language and Literature from FFLCH University of São Paulo. His practice thematizes the fixtures of urban life, depicting the inanimate in motion – a burning pan, running faucet, steaming pipes. Through vibrant colors and gentle gradients, the starkness of his industrialized landscapes is rendered playful and engaging, while industrial textures such as metal and plastic are rendered rounded and soft. The structural and architectural shapes that populate his works are both minimal and abundant, facilitating an exploration of the spatial qualities of the canvas surface. His work has been shown in a number of exhibitions, including solos at Peres Projects, Berlin, Seoul, and Milan (2022 and 2021), and group exhibitions at Peres Projects, Seoul (2023), Olhão, Sao Paulo (2021), AM Gallery, Sao Paulo (2020), Jaqueline Martins Gallery, Sao Paulo (2017), and Pivô, Sao Paulo (2016), among others. Silvares has a solo exhibition currently on view at Le Consortium in Dijon, France.
Photo credit: Brynley Odu Davies
Courtesy Peres Projects

High Quality Art, Prints & Products
Our products are the result of sophisticated techniques and the highest quality materials to ensure as precise a replication as possible. Each print is numbered and signed by the artist.

We Ship your Art Worldwide
We deliver your order between 2–10 business days. Delivery times vary according to the item ordered and its destination.

Printed, packed & shipped with care
We treat every order with the utmost care. If you are not satisfied with your purchase for any reason, please contact us within 24 hours of the reception of your item in order to register your complaint.

Secure payment with Paypal and Credit Cards
Our payment system offers few secure payment options using Credit Cards (Visa, MasterCard, American Express), your Paypal account, Apple pay or Amazon pay.