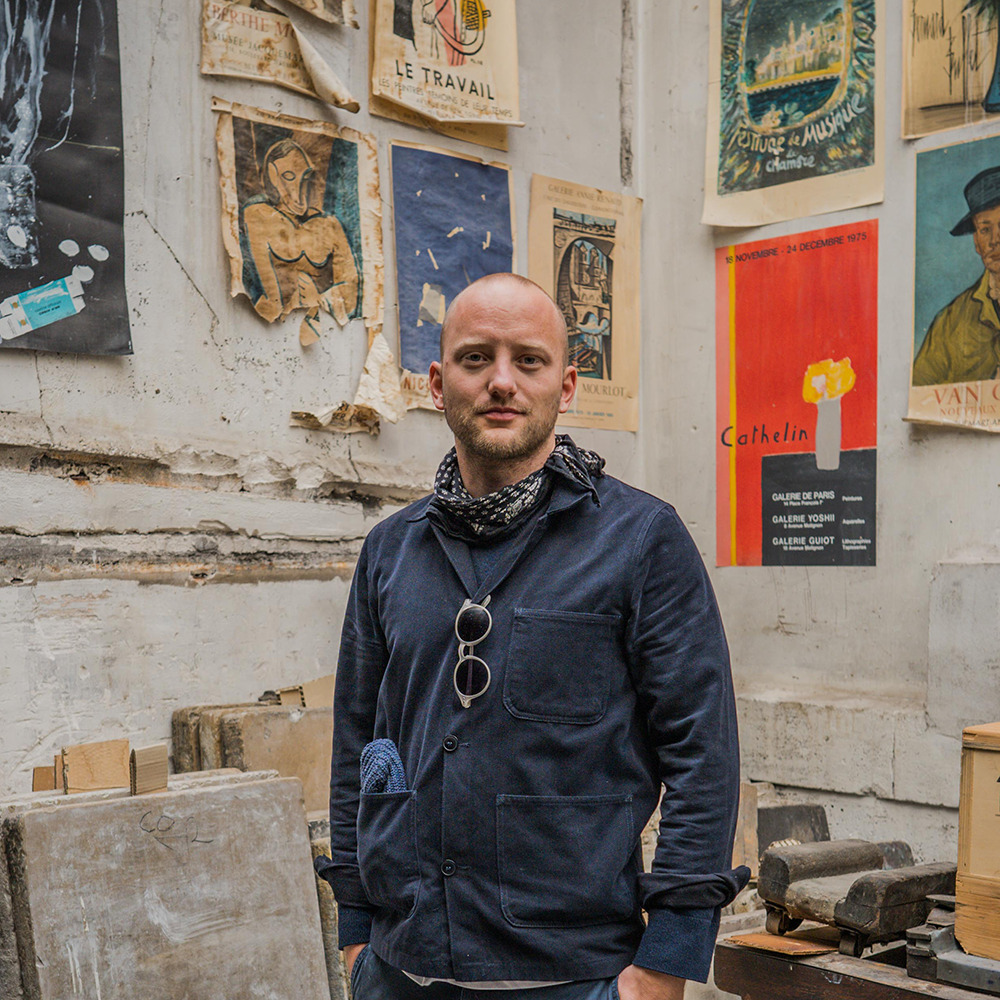 Thomas Wachholz

Born in Germany in 1984, Wachholz studied under Katharina Grosse and Marcel Odenbach at the Kunstakademie Düsseldorf, Germany.
In his work Wachholz examines the frameworks of specific industrial aesthetics on both a conceptual and a painterly level. For instance, matchbox layouts become motifs in his paintings that are defined in terms of various aspects of a historical-painterly evolution. In establishing the idea of a Conceptual Pop, as well as following the conceptual explorations of Blinky Palermo or Kenneth Noland, the artist playfully examines the limits and rules of painting. Having thus invalidated the mere assertion of the banality of everyday life, the artist focuses on intimate memories that could be universally associated with the boxes. The formal aesthetic rigor and reduction in no way diminish the poetry and charm arising from these paintings. The associated structures also provide insights into visual worlds that enable and even require original thought. The artist succeeds in intertwining theory with a smile, both as a spatial construct and a painterly indispensability. In his most recent works, Wachholz intensifies the mechanisms of painterly abstraction. In doing so, the paintings are deliberately distanced from their legible pre-figuration. The results are figures and color variations whose underlying principles, such as communication levels between readers, establish a complex semiotics.
Subscribe to our newsletter to be updated about our new releases !

High Quality Art, Prints & Products
Our products are the result of sophisticated techniques and the highest quality materials to ensure as precise a replication as possible. Each print is numbered and signed by the artist.

We Ship your Art Worldwide
We deliver your order between 2–10 business days. Delivery times vary according to the item ordered and its destination.

Printed, packed & shipped with care
We treat every order with the utmost care. If you are not satisfied with your purchase for any reason, please contact us within 24 hours of the reception of your item in order to register your complaint.

Secure payment with Paypal and Credit Cards
Our payment system offers few secure payment options using Credit Cards (Visa, MasterCard, American Express), your Paypal account, Apple pay or Amazon pay.