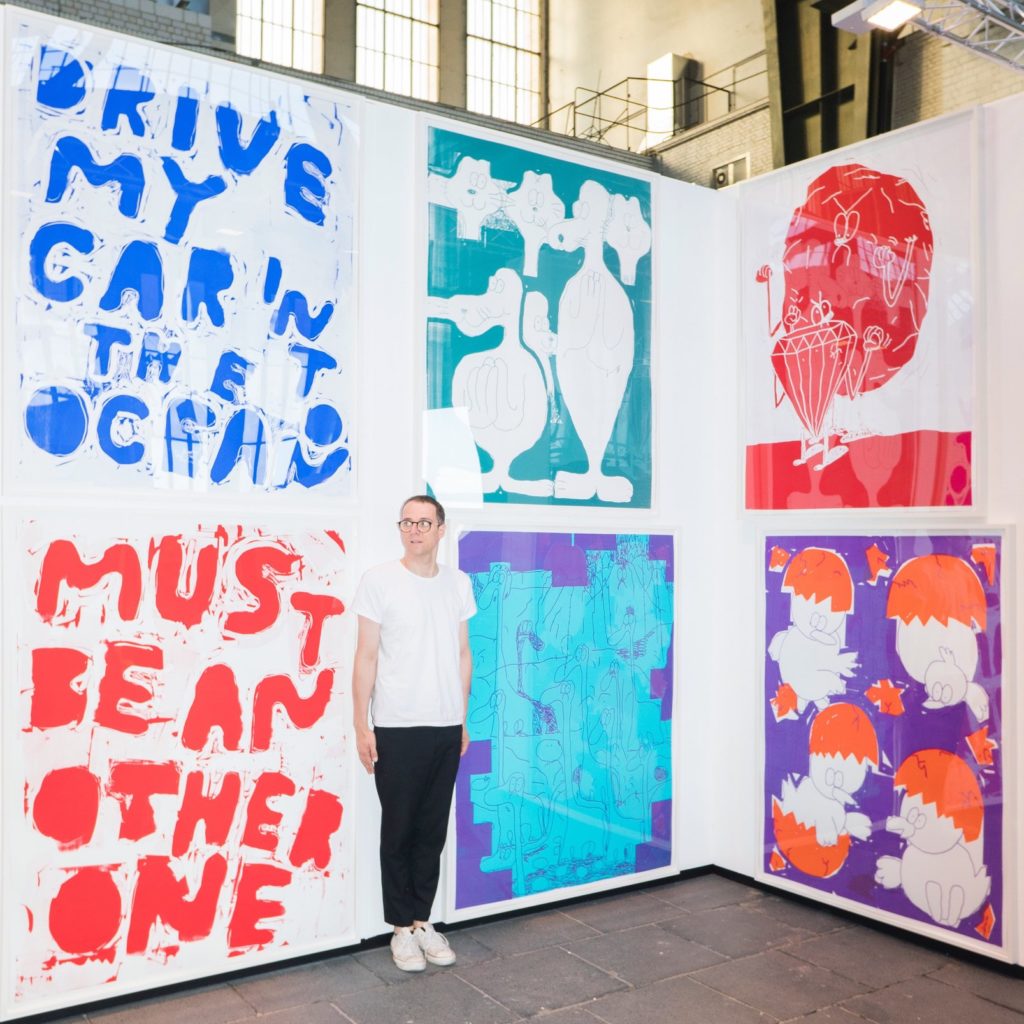 Stefan Marx

Artist Stefan Marx (born 1979 in Schwalmstadt, lives and works in Berlin) is an actor of the skateboard scene, whose drawings usually adorn productions of his label "The Lousy Livincompany" which was founded 1996. Since then he has worked for numerous Skateboard- & T-Shirt Labels worldwide. His work has been exhibited internationally and has received awards and prizes including the Lichtwark grand and a Grand for young arts in Hamburg, his book "85 Zeichnungen" (Rollo-Press) got selected as one of the Most Beautiful Swiss Books in 2009. His artist books are published by Nieves Books, Rollo-Press, and Christoph Keller Editions/JRP Ringier — beside these releases he publishes regularly by himself. All Smallville Records releases are visually definited by Marx' drawings, Smallville Records is also the label of his band "The Dead Sea". He has lectured widely in Germany and teached drawing at the Bauhaus University in Weimar. Marx graduated at the University of Applied Sciences in Hamburg focused on Typography & Cultural Studies & Communication Theories. An expression of everyday's experience with a critical distance, his black and white drawings, overpainted flyers and enigmatic slogans are anchored in street culture but address our cultural awareness.
Photo credit : Nils Müller
Subscribe to our newsletter to be updated about our new releases!
Collection

High Quality Art, Prints & Products
Our products are the result of sophisticated techniques and the highest quality materials to ensure as precise a replication as possible. Each print is numbered and signed by the artist.

We Ship your Art Worldwide
We deliver your order between 2–10 business days. Delivery times vary according to the item ordered and its destination.

Printed, packed & shipped with care
We treat every order with the utmost care. If you are not satisfied with your purchase for any reason, please contact us within 24 hours of the reception of your item in order to register your complaint.

Secure payment with Paypal and Credit Cards
Our payment system offers few secure payment options using Credit Cards (Visa, MasterCard, American Express), your Paypal account, Apple pay or Amazon pay.