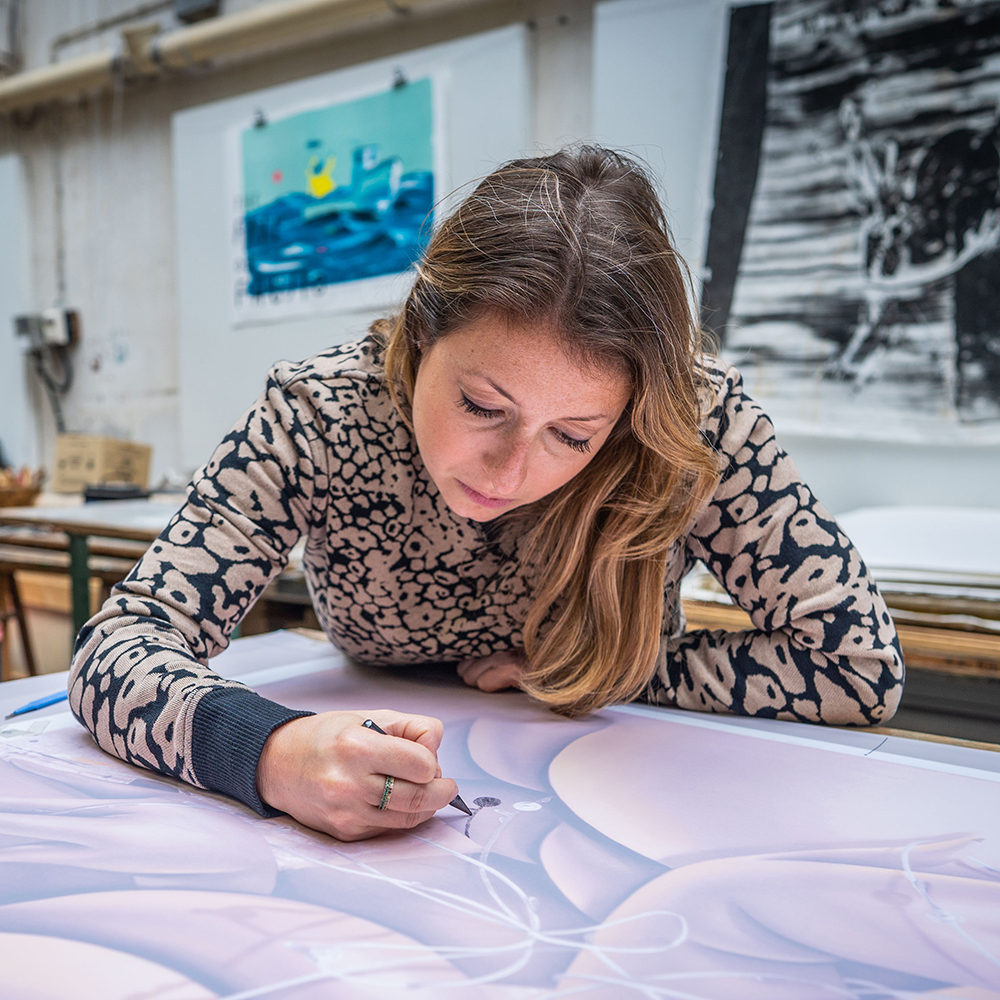 Sarah Slappey

Sarah Slappey is born in Columbia, South Carolina,  in 1984. She lives and works in Brooklyn, NY.
The paintings of Sarah Slappey contort expectations of the female nude in ways that eroticize the distasteful and brutalize the sensual. Sexual puns and bathroom jokes are squeezed into compositions of fleshy surreality that bulge and squirt within the picture frame. Feminine symbols and phallic objects from tampons to pearls, cigarettes and lipstick are reframed as kinky props of evolved bodies condensed to sexual features. In doing so, Slappey seeks to topple a history of male dominated female depiction, taking control of an invented body of imagery, while translating its ability to remain provocative and sensuous.
Subscribe to our newsletter to be updated about our new releases !
Collection

High Quality Art, Prints & Products
Our products are the result of sophisticated techniques and the highest quality materials to ensure as precise a replication as possible. Each print is numbered and signed by the artist.

We Ship your Art Worldwide
We deliver your order between 2–10 business days. Delivery times vary according to the item ordered and its destination.

Printed, packed & shipped with care
We treat every order with the utmost care. If you are not satisfied with your purchase for any reason, please contact us within 24 hours of the reception of your item in order to register your complaint.

Secure payment with Paypal and Credit Cards
Our payment system offers few secure payment options using Credit Cards (Visa, MasterCard, American Express), your Paypal account, Apple pay or Amazon pay.