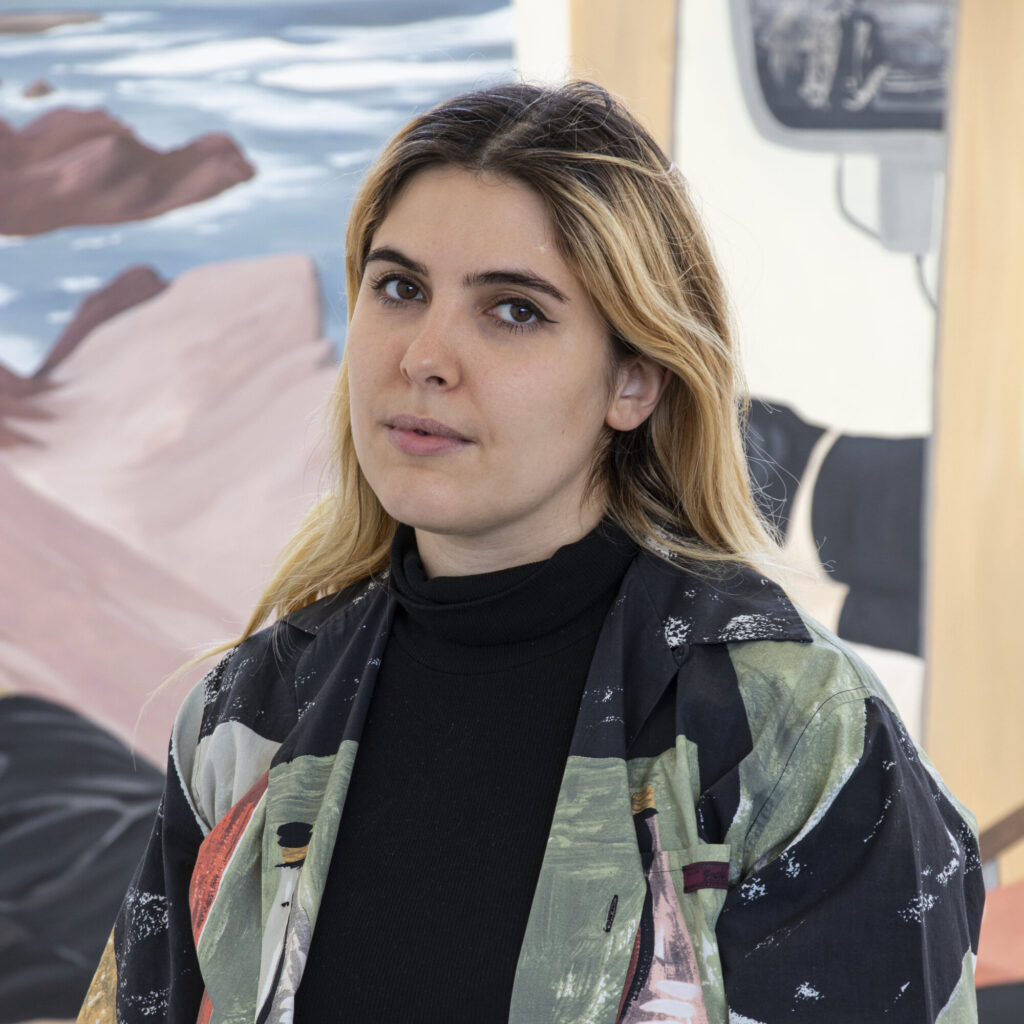 Romane de Wattewille

"Born in 1993, Romane de Watteville is a Swiss and French artist, based in Lausanne, Switzerland.
She graduated from ECAL (Ecole Cantonale d'Art de Lausanne, 2020), and also has a Bachelor in Art and Cinema History from UNIL (Université de Lausanne, 2016)
Her practice as a young painter focuses on figurative painting, playing with prints, clothes, skins, reflections, art history iconography and portraits.
Her work has been presented in different international venues, including Liste Art fair, Ciaccia Levi, Basel, (2021), Art021 Art Fair, Fabienne Levy, Shanghai (2021), Plattform21, Masi Lugano, Lugano, Switzerland (2021), Duna Bianca, Dittrich & Schlechtriem, Berlin (2020). She is the laureate of the Mobilière Art Prize in 2022″
Photo credit : Andreas Piedfort
Coming Soon
Subscribe to our newsletter to be updated about our new releases !

High Quality Art, Prints & Products
Our products are the result of sophisticated techniques and the highest quality materials to ensure as precise a replication as possible. Each print is numbered and signed by the artist.

We Ship your Art Worldwide
We deliver your order between 2–10 business days. Delivery times vary according to the item ordered and its destination.

Printed, packed & shipped with care
We treat every order with the utmost care. If you are not satisfied with your purchase for any reason, please contact us within 24 hours of the reception of your item in order to register your complaint.

Secure payment with Paypal and Credit Cards
Our payment system offers few secure payment options using Credit Cards (Visa, MasterCard, American Express), your Paypal account, Apple pay or Amazon pay.