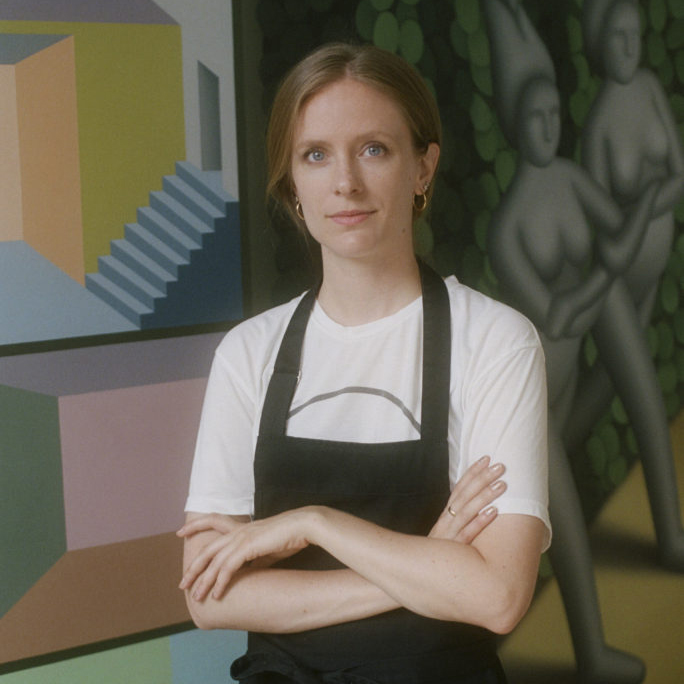 Emily Ludwig Shaffer

"My works are usually tightly rendered depictions of uncanny, intimate, interior spaces and gardens. In the worlds I create, day and night sometimes exist at the same time, perspective falters, and the only figures who appear are stone statues of solid women.  I see these compositions as theoretical explorations of space, light, and color, and as homages to the spaces women build and create." Emily Ludwig Shaffer
Emily Ludwig Shaffer (born 1988 in San Francisco, CA) lives and works in Brooklyn, NY. She received her BFA from the Rhode Island School of Design (Providence, RI) in 2010 and her MFA from Columbia University in 2017. Recent solo exhibitions have been presented at Galerie PACT (Paris, France, 2018 and 2020) and Institute 193 (Lexington, KY, 2019).
Shaffer also participated in numerous group shows such as Jeffrey Deitch gallery curated by Austin Lee (New-York, NY), Future Gallery and Peres Projects (Berlin, Germany) in 2020, Matthew Brown (Los Angeles), Mrs. Gallery (New-York, NY), Helena Anrather (New-York, NY) and L'Inconnue (Montréal, Canada) in 2019, Unclebrother curated by Rirkrit Tiravanija (Hancock, NY), The Jewish Museum (New-York, NY) in 2017, Ellis King (Dublin, IE) in 2016 and 2017.
Subscribe to our newsletter to be updated about our new releases!
Collection

High Quality Art, Prints & Products
Our products are the result of sophisticated techniques and the highest quality materials to ensure as precise a replication as possible. Each print is numbered and signed by the artist.

We Ship your Art Worldwide
We deliver your order between 2–10 business days. Delivery times vary according to the item ordered and its destination.

Printed, packed & shipped with care
We treat every order with the utmost care. If you are not satisfied with your purchase for any reason, please contact us within 24 hours of the reception of your item in order to register your complaint.

Secure payment with Paypal and Credit Cards
Our payment system offers few secure payment options using Credit Cards (Visa, MasterCard, American Express), your Paypal account, Apple pay or Amazon pay.