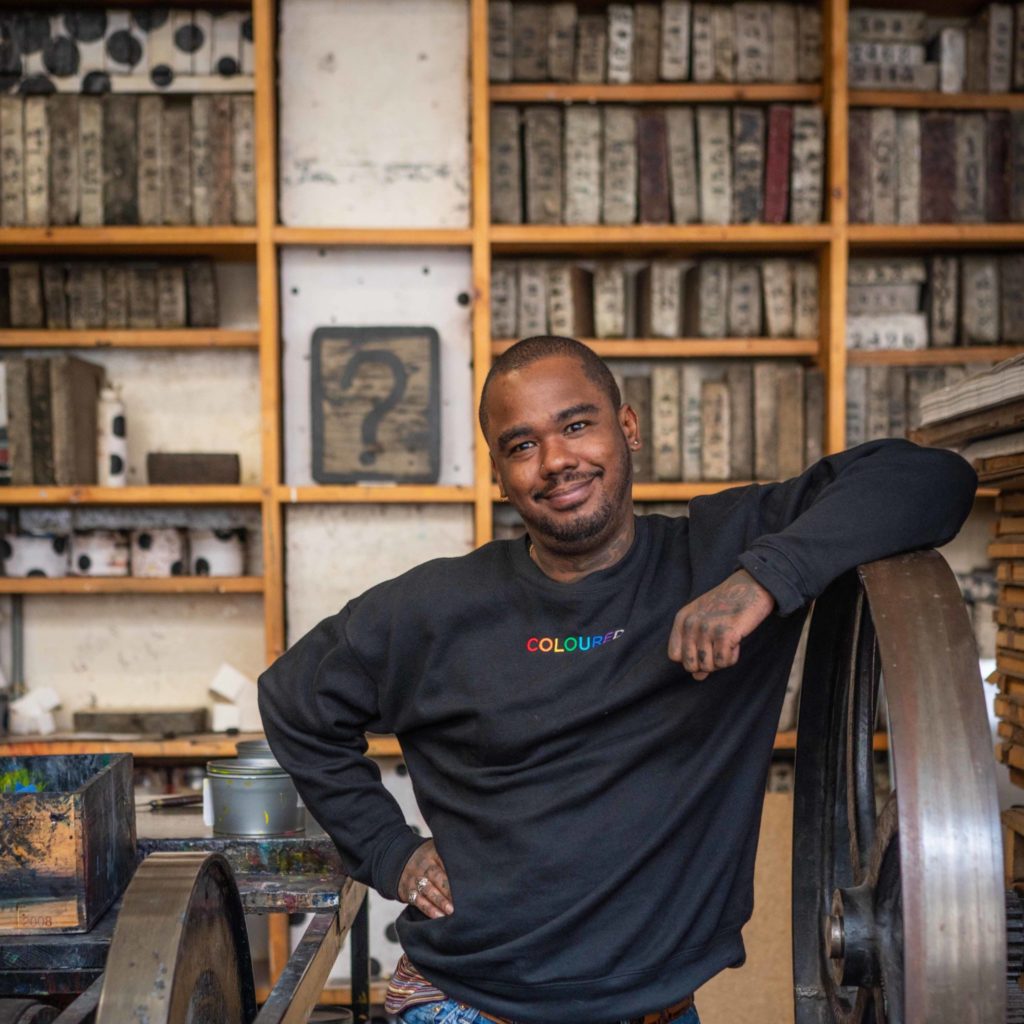 Devin Troy Strother

Devin Troy Strother is a young American Artist based in Los Angeles.
Strother's work plucks materials out of their expected context and gives them back refigured as complex and multi-layered collages, sculptures and installations that are characterised by a highly spontaneous, unmistakable individual style. Trademark cartoon-like figures striking celebratory poses fill scenes as various as basketball courts, discos, woodland, and domestic interiors in works that abound in narrative references to politics, music and sport.
Whilst the work maintains a brilliantly playful aesthetic, using colour to jubilant effect (rainbows and neons reoccur as a motif), its content muses on the multifarious—both overt and concealed—injuries to human dignity in our society. In this way, seemingly naïve collages come to reveal profound reflections on identity, intensified by the sharp wit of the artworks' 'punch line' titles. Though Devin Troy Strother´s work is often about conflict, it revels in an abundant creativity, melding the cynical voice of irony with a purist belief in beauty that, together, act to overcome that conflict.
Subscribe to our newsletter to be updated about our new releases !
Collection

High Quality Art, Prints & Products
Our products are the result of sophisticated techniques and the highest quality materials to ensure as precise a replication as possible. Each print is numbered and signed by the artist.

We Ship your Art Worldwide
We deliver your order between 2–10 business days. Delivery times vary according to the item ordered and its destination.

Printed, packed & shipped with care
We treat every order with the utmost care. If you are not satisfied with your purchase for any reason, please contact us within 24 hours of the reception of your item in order to register your complaint.

Secure payment with Paypal and Credit Cards
Our payment system offers few secure payment options using Credit Cards (Visa, MasterCard, American Express), your Paypal account, Apple pay or Amazon pay.