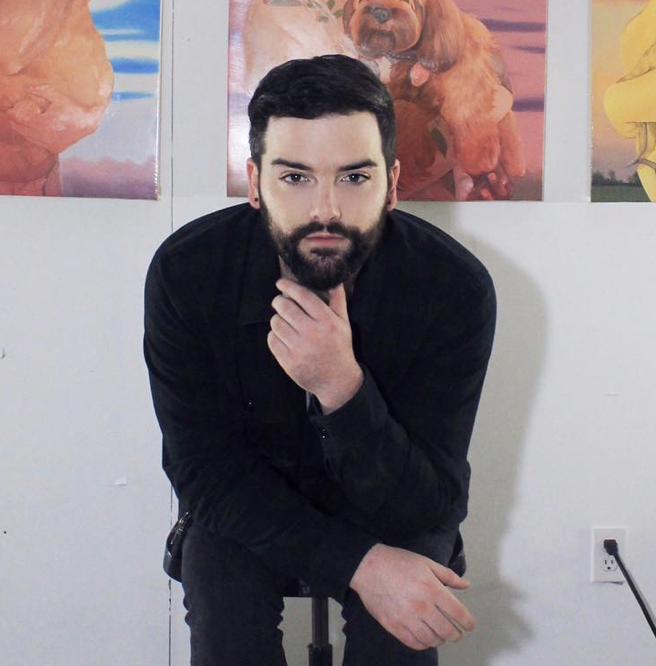 Danny Ferrell

Born and raised in Pennsylvania in 1991, Danny Ferrell received his BFA with Distinction in Painting from Pennsylvania State University, State College and his MFA in Painting from Rhode Island School of Design. His work has been shown in exhibitions in the U.S. and Canada, including a solo show «He's American» at Pittsburgh Center for the Arts (2017).
Ferrell currently lives and works in Pittsburgh, PA (USA) and balances his studio practice with teaching, working as an Adjunct Professor at Carnegie Mellon University.
Subscribe to our newsletter to be updated about our new releases!
Collection

High Quality Art, Prints & Products
Our products are the result of sophisticated techniques and the highest quality materials to ensure as precise a replication as possible. Each print is numbered and signed by the artist.

We Ship your Art Worldwide
We deliver your order between 2–10 business days. Delivery times vary according to the item ordered and its destination.

Printed, packed & shipped with care
We treat every order with the utmost care. If you are not satisfied with your purchase for any reason, please contact us within 24 hours of the reception of your item in order to register your complaint.

Secure payment with Paypal and Credit Cards
Our payment system offers few secure payment options using Credit Cards (Visa, MasterCard, American Express), your Paypal account, Apple pay or Amazon pay.